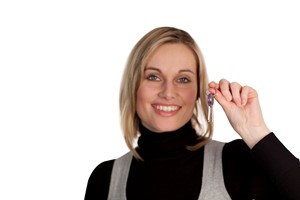 Ready to submit an offer on a home? Putting together a proposal that stands out in a home seller's eyes is key.
With the right home offer, you can improve your chances of securing your dream house without delay. Plus, dedicating time and resources to put together a home offer that works for both you and a home seller is sure to accelerate your journey from homebuyer to homeowner.
How can you improve your chances of submitting an offer that a home seller is sure to accept? Here are three tips to help a homebuyer submit a standout home offer.
1. Get Pre-Approved for a Mortgage.
In many instances, a home offer may be contingent upon financing. And if a homebuyer has to secure financing after submitting a proposal, this individual could risk missing out on an opportunity to purchase his or her dream house.
Comparatively, a homebuyer who gets pre-approved for a mortgage will have the necessary financing in place when he or she submits an offer. As a result, this individual's offer may stand out from other proposals, particularly to a home seller who wants to speed up the home selling process.
2. Consider a Quick Home Inspection.
Don't ask the home seller for 15 or 30 days to conduct a home inspection. Instead, be ready to conduct a home inspection as soon as possible.
You may need only a few days to set up a home inspection. As such, if your offer includes a request for five or 10 days to complete a home assessment, it may stand out from others.
Also, if you find your dream home, you may want to consider purchasing the house "as is." Doing so may allow you to forgo negotiations between a homebuyer and home seller after a home inspection.
If you submit an "as is" home offer, you will be able to learn about the condition of a property before you buy it. However, after a home inspection, you will be unable to ask the home seller to complete repairs. At this point, if you find the house fails to meet your expectations, you can either walk away or buy the home in its current condition.
3. Add an Escalation Clause to Your Offer.
An escalation clause can help you compete against other homebuyers in a fierce real estate market. It enables you to increase your offer by a set amount over any other bids to a certain level. As a result, including an escalation clause in your home offer can help you avoid the risk of overpaying for a house and improve your chances of securing your dream residence at the same time.
Ask your real estate agent to include an escalation clause in your home offer. Your real estate agent can help you submit the perfect proposal, and ultimately, boost your chances of getting a "Yes" from a home seller.
Use the aforementioned tips, and you can bolster your chances of getting the right house at the right price.